Commercial & Residential Load Testing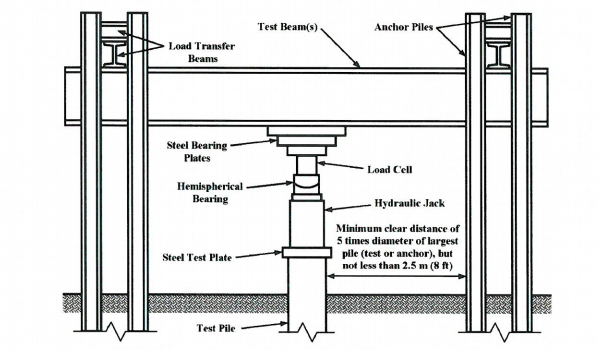 Schematic of hydraulic jack acting against anchored reaction frame.
In addition to design and pier installation services, Bedlam Concrete Lifting is also proud to offer compressive load testing for residential and commercial applications in order to ensure compliance with design requirements and/or engineered specifications.
Load tests are typically performed according to standardized testing method ASTM D1143/D1143M, where a test pier is advanced to a prescribed bearing depth and the pier cap is fitted to a specialized loading frame, which then simulates the design loading. For more information on load testing, please contact us or refer to the technical specifications for ASTM D1143/D1143M.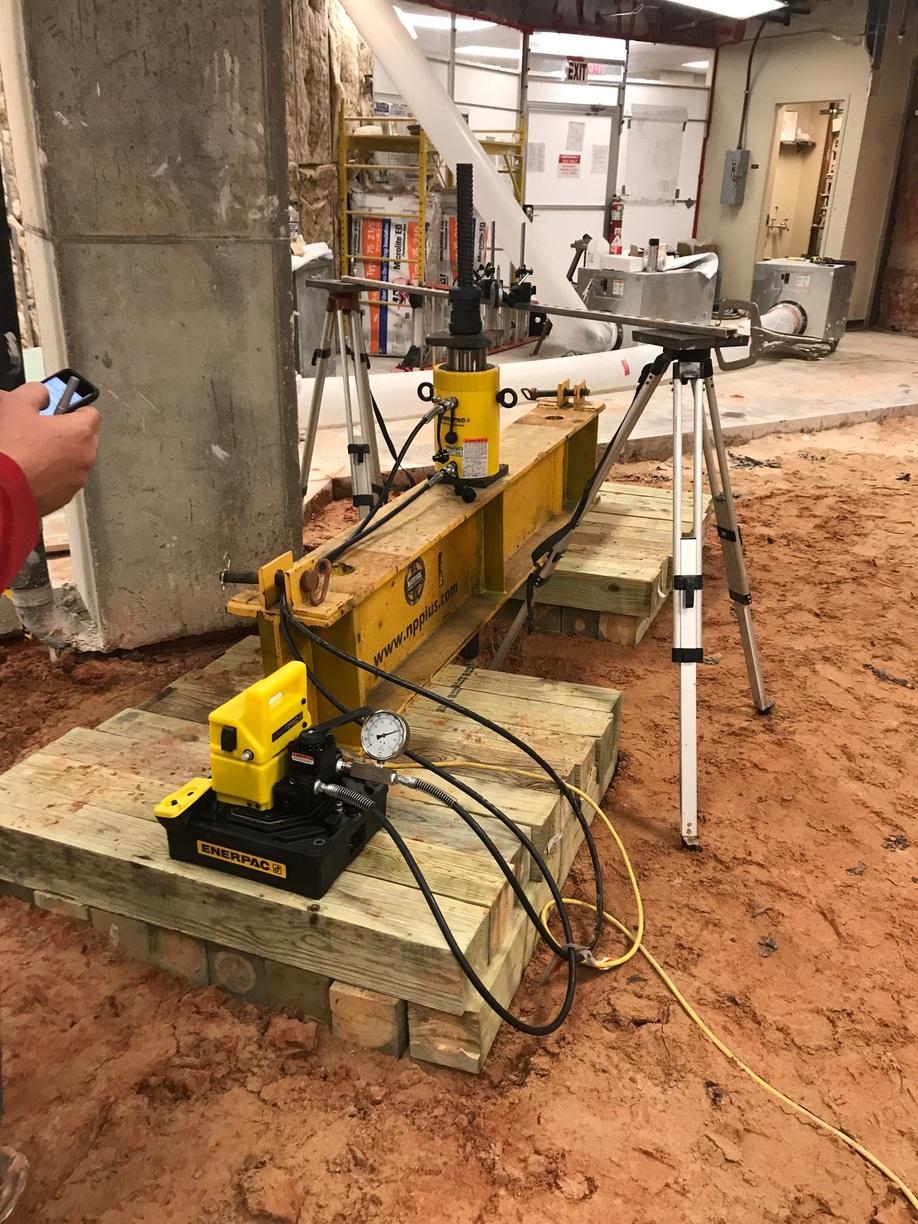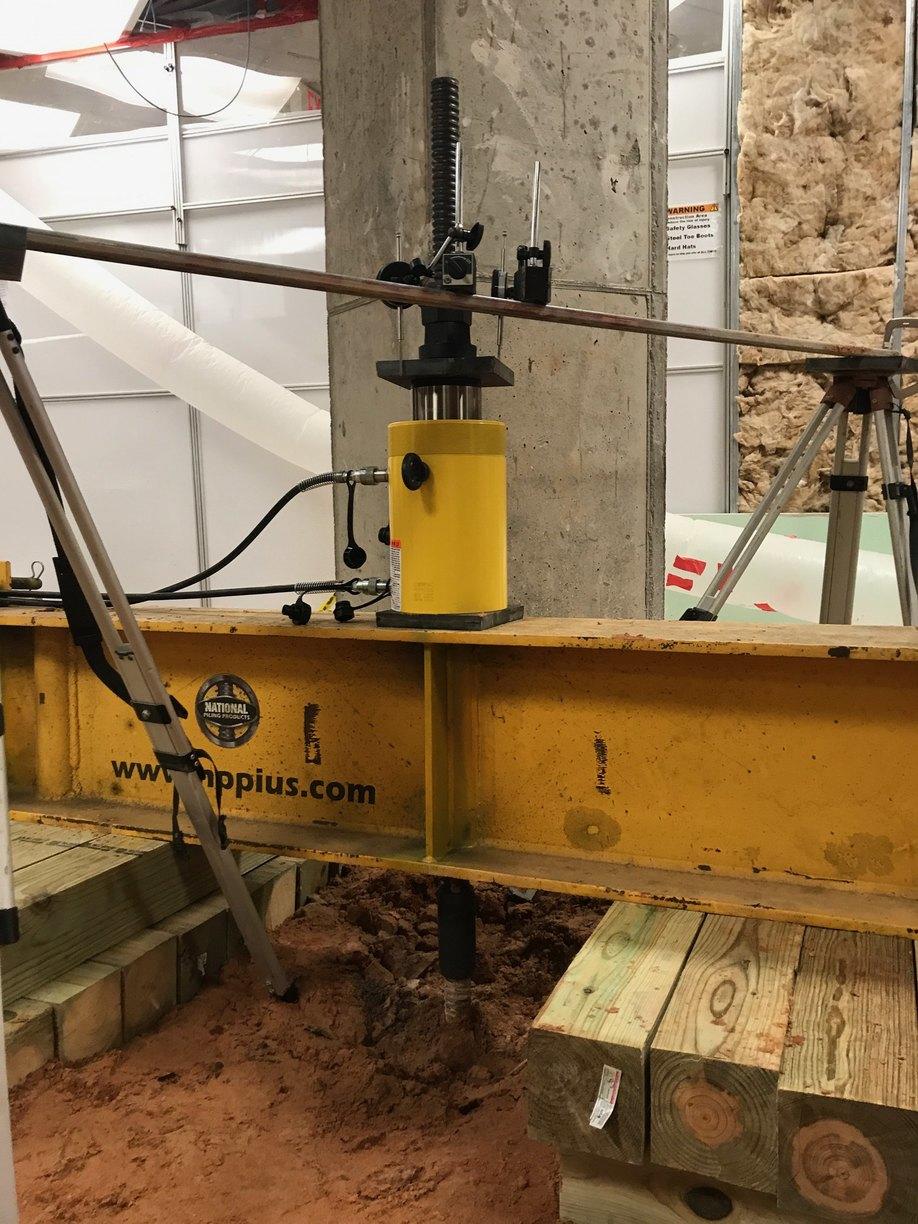 To learn more about load testing for residential and commercial properties, view more information here. Call Bedlam Concrete Lifting today to schedule your FREE estimate.
Looking for a price? Get a no cost, no obligation free estimate.